What is the future of work?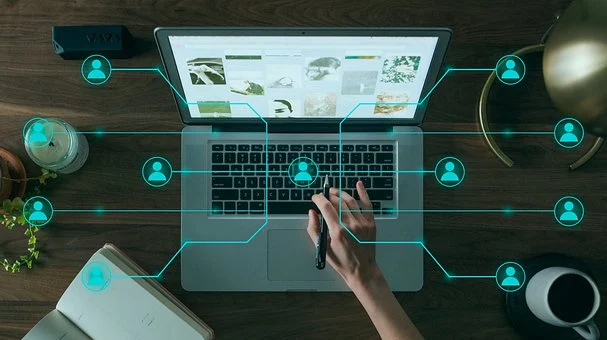 The question of what the future work holds remains a complex one. But, as technology evolves, the future of work practices, workplaces and workers is experiencing a radical shift. The type of jobs and opportunities are changing.
Though it can be hard to keep up with thriving innovations, while it is impossible to say what the future will bring, there are some things we can be sure of. Nevertheless, soft skills, critical thinking, problem-solving, and teamwork abilities, in particular, will continue to be in great demand in work practices.
Remote working; the future of work
Following the unprecedented Covid-19 outbreak, which halted all physical activities, contact, business, and education all over the world. The way work was done altered dramatically, resulting in a digital transformation.
The future of work is remote and will probably remain so. Well, 2020 will forever remain a year of digital transformation, working took another dimension into being remote. Many businesses quickly adapted to moving their business online. Software development, digital marketing and the tech industry as a whole became a fortune to thread on with unlimited opportunities.
According to Forbes, the number of people working remotely is expected to double by 2021. Looking further ahead, it is predicted that by 2025, 70% of the workforce will be working remotely. The advent of powerful tools and software solutions to improve organizational communication and collaboration became notable. You can work from home or any location and still deliver great results.
Also Read: 5 tips to help you land your remote tech job
The rise of social collaboration
The rise of social collaboration in the workplace is a relatively new phenomenon and a natural development in the way we communicate and work. Many firms are using it to better their work habits and provide a more collaborative environment for their staff.
Knowledge sharing, improved communication, more creativity, and increased production are some of the advantages of social cooperation. Individual employees or small groups cooperate to complete tasks in a social collaboration environment.
As information and ideas flow more freely, it allows for greater integration and alignment among teams. It's a technique that's become more popular and a method for allowing information to move between people seamlessly even without physical contact.
Also Read: 9 Tips for a Successful Remote Job Interview
The impact of AI and Robotics on the future of work
According to the World Economic Forum's "The Future of Jobs Report 2020", AI is expected to replace 85 million jobs worldwide by 2025. Though that sounds frightening, the report goes on to say that it will also create 97 million new jobs during the same time period.
These emerging technologies will affect the future of human jobs. Although the impact of new technology on the labour market is a contentious issue, most experts agree that automation and artificial intelligence will have a substantial impact in the near future. Jobs that are currently available to humans will be taken over by machines as a result of this.
This may cause a slew of problems for people looking for work as well as those who have lost their jobs due to automation. And, this is due to the fact that machines can perform activities that humans can't or won't, such as repetitive work or working 24 hours a day without tiring.
In the future decades, technological advancement will have a significant impact on the nature of employment as well as its benefits. These are the future of work, and abruptly it is here.