What every remote job seeker wants to know about a company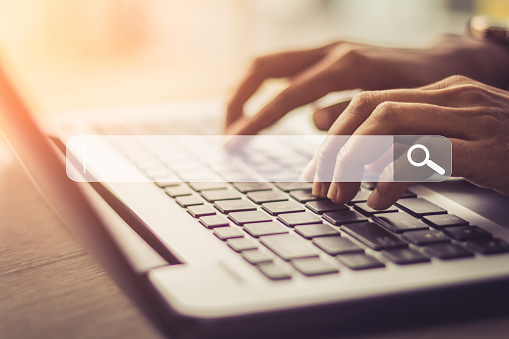 Remote work has been a trending topic for every business, with more companies and startups launching remote departments and even offices. There are a lot of advantages to working remotely, but it comes with its own set of challenges.

Every remote job seeker wants to know more about what it takes to become a remote worker. They also want to know more about the different benefits they will get. This article will take a look at what employees need to know about companies before they go seeking remote work.
The culture and reputation of the company
As you may be informed, a job seeker will want to learn as much as possible about a company before applying for open positions. Company culture is one of the most important aspects of any job search, but for a remote job seeker, it's difficult to get a comprehensive view. Everyone has a different perspective on company culture. Some companies take pride in their work-from-home policy, while others complain about it. Some companies interview candidates repeatedly and are never satisfied with the quality of candidates, while others simply hire the first qualified candidate.
Also Read: What is the future of work
The stability of the company
A good portion of remote job seekers is definitely looking for a stable company to work with. The stability of the company is crucial for a remote job. No one wants to get on a job to find out the company will go bust and are left with an unpaid job. The bad news is you can't tell much about your stability from social media and other web properties. The good news is that your company might probably be hiring for jobs in order to expand their business and take on new contracts. Therefore, the company should always give some insight into its stability in interviews while communicating with them.
The interview and onboarding process
Being able to work from home or anywhere with internet access is a dream come true for most remote tech job seekers. Before applying to a remote job position, job seekers want to know everything they can about the company. However, most prospective remote workers are afraid of how they will be treated by the company and whether they will get along with their teammates.  One of the most important questions asked is: "How is it like working at the company?". The answer to that question will help them decide if they should apply or not to the job posting.
Also Read: 9 tips for a successful remote job interview
Internal communication techniques
Internal communication is the process of encouraging employees to share information and knowledge, both formally and informally, in order to solve problems, address issues, and make decisions. Remote job seekers always want to know the different communication techniques used within the company. The flow of information in the organization, how effective they are. It may appear simple, but doing it correctly necessitates a significant amount of effort.
The payroll system, salaries and benefits
The payroll system is the method of paying employees for their efforts. It involves the calculation and allocation of employee wages, salaries, and benefits. Before applying for a job, every job seeker wants to know about the company's payroll system, salaries, and benefits. This way, they can avoid wasting time on skillsets that they lack and instead focus on what they excel at – creativity and emotions.
Also Read: Digital workforce: Outsourcing vs Outstaffing
Work flexibility and schedules
Every job seeker is interested in learning about the company's work flexibility and schedules. Remote work, flexible hours, and location independence are the hallmarks of the future of work. Businesses are increasingly looking for employees who can work from home. They want to hire people who can manage their time as they see fit. Working remotely has many advantages for businesses as well, such as saving on office space, lowering commute costs, and making it easier to find talent from all over the world. Therefore, having well-structured working procedures aids work flexibility.
Opportunities for advancement
The expansion of a company is a major consideration for any job seeker. A company with a lot of room for growth will give the job seeker a lot of chances to learn new skills and build their portfolio. Companies that are rapidly expanding are the best places to work. They can give employees more opportunities, more responsibilities, and better pay.