Remote Work in a Digital World: How to be a digital nomad.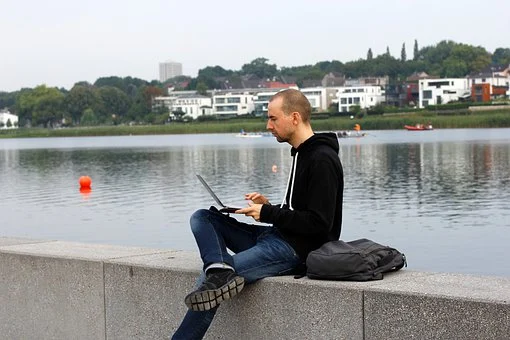 Freelancing (Digital nomad) is becoming more common, and an increasing number of people are looking for remote jobs for the freedom it provides. Working from home is no longer a luxury reserved for a few individuals who are fortunate to have a job that allows them to do so. Anyone, from any location, can now look for a virtual job that will enable them to work remotely, either part-time or full-time.
Nowadays, many companies allow their employees to work remotely from home, in coffee shops, or even on the beach, and you can do the same.
Also Read: What every remote job seeker wants to know about a company
What is a digital nomad?
A digital nomad is a person who spends much of their time working remotely via telecommunications technology, travelling from place to place. A variety of innovations have made the digital nomad lifestyle possible, such as content management software, cheap Internet access via WiFi and smartphones, as well as video conferencing.
Benefits of Being a Digital Nomad
Being a digital nomad has quite a few advantages, regardless of whether one works from home or abroad.
Working where and when you want can provide unparalleled freedom. You won't have to get up early just because your boss wants you at your desk by 8 a.m., nor will you have to sign out just because it's 5 p.m. 
Another advantage of being a digital nomad is that you can get paid while travelling.
Also Read: What is the future of work?
Things to Consider Before Becoming a Digital Nomad
Before becoming a full-time digital nomad, consider your location, schedule, and the costs that may be associated with each location.
Each of these three factors can have an impact on how much you earn as well as how efficient you must become at managing your time in order to complete important tasks each day. It's also important to consider whether certain areas will suit your personality better than others.
As an entrepreneur, it can be beneficial to concentrate on moving forward and taking steps toward your goal rather than dwelling on all of the details that come with major life changes. You'll feel motivated and empowered as your dream becomes a reality only when you avoid unnecessary distractions.
The tax implications and the needed considerations associated with becoming a digital nomad
There are obvious benefits to working remotely while abroad. However, the tax consequences vary widely depending on where you are. Most remote workers file taxes with their country of tax residence based on their main residence or usual abode.
The tax residence refers to the country where a person has to pay personal income tax. The criteria for tax residence vary by jurisdiction, but it is typically triggered when a person lives in a country for more than six months or 183 days. This is the case, for example, in the United Kingdom.
Also Read: How to build a distributed engineering team effectively
What you need as a digital nomad
The basic need is to find a job that lets you work remotely. Fiverr, Upwork, and LinkedIn are just a few examples of websites that connect freelancers and employers. Some companies still require full-time employees for specific roles; simply find one that will allow you to work from home (remote).
Remember that not every company has the same level of flexibility, so send out feelers through multiple channels before assuming that remote working isn't an option for you. It's time to make your move once you've found a company willing to hire you as a remote worker or freelancer.
Conclusion: Finally, there has never been a more exciting time to be a digital nomad. The world is your oyster, so take advantage of it by travelling and living in new places.