How to Effectively Onboard Remote Developers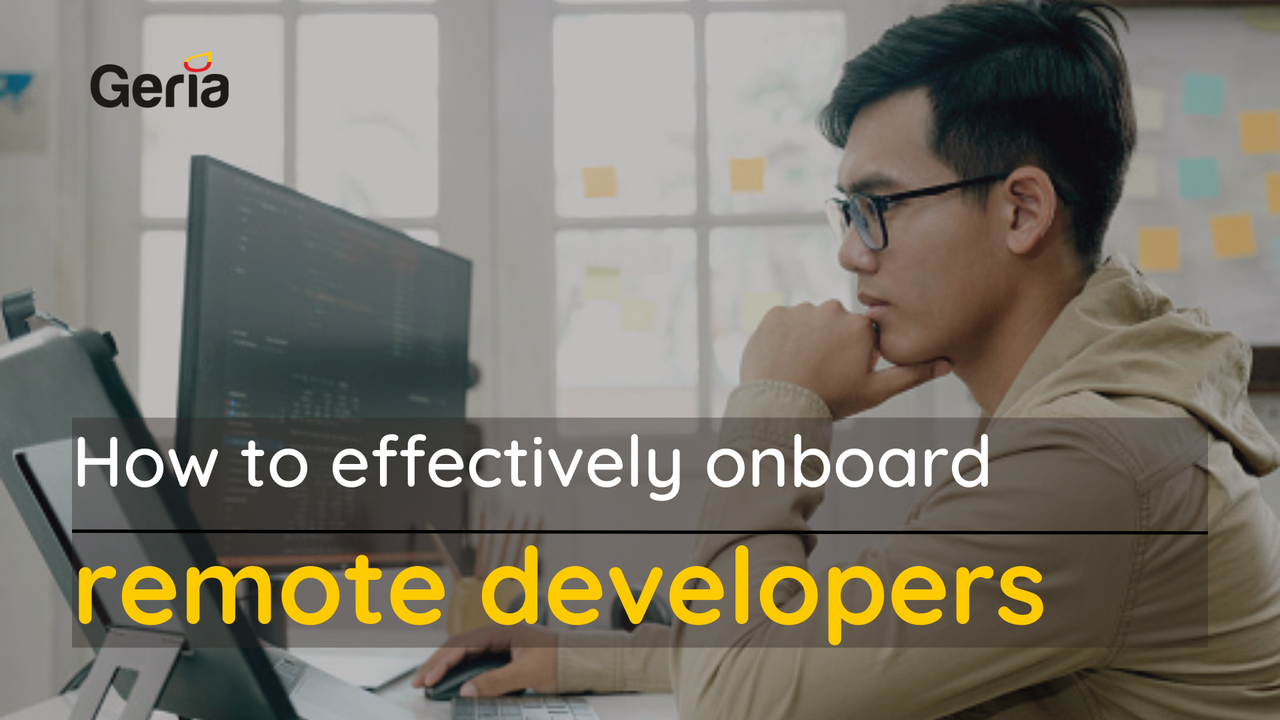 Interdepartmental coordination is required for onboarding. Onboarding new recruits is one of the few business operations that touch so many aspects of a firm. Remote developers can be a valuable addition to a team provided they are properly onboarded. Many businesses struggle to do this efficiently, owing to a lack of a structured approach. We recommend companies to take the following five steps to ensure that their remote developers are successfully onboarded and productive from the start:
1. Define the role.
Before you can onboard anyone, you first need to define the role that they will be playing in your business. This is especially important for remote developers, as their position may not be completely clear until you have outlined it. Some things you may want to consider defining include:
What responsibilities will the developer have?
What skills and experience are required?
What tools and resources will they need?
What is the expected outcome of their work?
2. Establish clear expectations and standards.
Furthermore, the developer should have a basic awareness of the company's overarching objectives and be able to collaborate with other team members to achieve them. This can be done by sharing information such as your mission and vision. An effective working partnership requires clear communication.
3. Create an environment conducive to development.
In order to develop software, you will need an environment in which to do so. Create a training plan that covers the company's software processes. This typically consists of resources. There are a few things you can do to set up a development environment for remote developers:
Provide detailed information on how to access and set up your development server. This should contain relevant software they'll need to install as well as any credentials they'll require.
Make sure your development server is enabled for remote access configuration. This will allow developers to connect to it from anywhere in the world.
Provide them with access to all the necessary files and resources they need to work on your project. You may also want to create a collaborative workspace where they can share files and communicate with each other.
4. Test, test and test again.
The importance of good onboarding for new staff cannot be overstated. Getting new staff up to speed and productivity can take some time and effort, but it's definitely worth it in the long run. This is especially true for remote developers who may be contributing to your team from afar.
One of the best ways to ensure a smooth onboarding process for remote developers is to TEST, TEST, TEST! Make sure that you have clear guidelines in place for how they can get set up and start working. And be prepared to offer plenty of support as they get up to speed.
It's also critical to factor in enough time for testing and bug repairs. Because remote developers may not be able to drop by your office for a quick conversation, you'll have to rely on communication platforms like Slack or Zoom to keep everyone on the same page.
5. Get them up to speed.
To get your remote developers up to speed and effectively onboarded, you can adopt these few tactics:
Train your managers to effectively onboard remote developers: To successfully integrate remote engineers into your organization, your managers must be proficient at onboarding new staff. They should make sure the remote developer has all of the tools and information they need to start working efficiently right away. Managers should also be present to answer inquiries and offer assistance as necessary.
Make sure the remote developer has the necessary tools and information: In order for remote developers to be effective, they need access to the right tools and information. This includes a computer with adequate software, a fast and reliable internet connection, and access to company files and resources. Managers should ensure that the remote developer has everything they need before they begin working.
Provide support as needed: It's possible that remote engineers won't always have access to someone who can answer their questions or solve their problems. Managers should be ready to provide assistance as needed, whether via email, phone, or online chat. Managers can help ensure that the remote developer is integrated into the working ecosystem by offering support and resources.