How to build a distributed engineering team effectively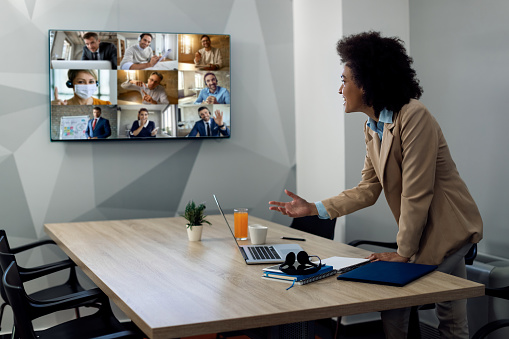 Techies are in high demand, and if you want to build a world-class engineering team, it's going to take some time and effort. A distributed software development team refers to an operating model in which various engineering teams operate or work from different locations, including different countries and continents.
In recent years, this form of team has grown in popularity since it allows firms to more readily access talent from around the world. Using a remote engineering team has a lot of advantages, including greater communication, lower expenses, and increased scalability. Furthermore, a distributed workforce can assist a corporation in avoiding issues that may arise as a result of cultural differences.
Also Read: Digital workforce Outsourcing vs Outstaffing, which is right for you?
Benefits of a distributed engineering team
This type of team can be beneficial for a number of reasons, including:
Lower Expenses
By having team members spread out, companies can reduce their costs by eliminating the need for a central location, having a cheaper cost of maintenance than the traditional counterpart. Furthermore, workers in diverse parts of the world often have lower salary ranges than those in more expensive places, resulting in cost savings overall.
Increased Efficiency
A distributed engineering team can increase its overall efficiency, especially where engineers work in different time zones. This is owing to the fact that tasks which would typically be delayed due to the time difference can now be accomplished during off-peak hours. Think of this as a continuous process.
Diverse perspectives
Having engineers from different countries and cultures affords a distributed engineering team a diverse perspective that can lead to better design decisions and products.
Also Read: How to Effectively Onboard Remote Developers
While a distributed team may appear to be the ideal approach to balancing work and life, getting people to work together effectively can be difficult. Here are some pointers to help you get started:
Create a team charter
Define roles and expectations from the start. This ensures future confusion or dispute is avoided. The goals, objectives, and working methods of the team will be outlined in this document. It could also be used to settle disputes and manage team member departures.
Establish communication guidelines and protocols
This will help avoid overlap, confusion, and frustration. Make sure everyone is on the same page when it comes to how and when they will communicate with each other. Also, creating a communication plan will outline how and when the information will be shared and what channels will be used. This can help keep everyone organized and on track.
Regularly scheduled meetings
Regularly scheduled meetings are essential for keeping a remote team functioning effectively. During these meetings, team members can update each other on their progress, resolve any conflicts, and discuss any issues that need to be addressed.
If your remote team is scattered around the globe, it can be difficult to find a time that works for everyone. Try to find a time that is convenient for most of your team, and be willing to adjust if necessary.
In addition to regular meetings, it's also important to have occasional team-building activities. This can help prevent team members from feeling isolated and help them get to know each other better.

This article discussed how to build a distributed engineering team effectively. By following the tips in this article, you can ensure that your team is productive and efficient. If you would like to know more and build distributed engineering teams, click here.