5 tips to help you land your remote tech job.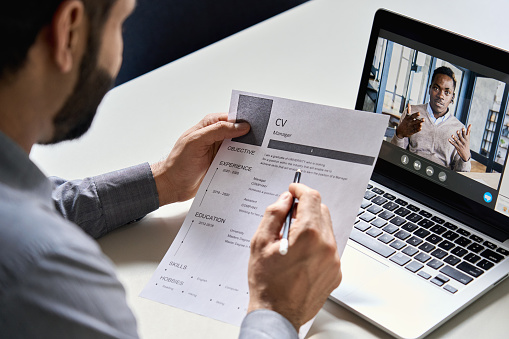 Tech jobs can be difficult to land in the market if you don't play your cards well. With the changing economy,  a large number of potential jobs, and the skills required for many positions, it might be difficult to locate the ideal one. This is why tech recruitment firms exist. You don't have to strive, you should be aware that the remote work market is booming.
Also Read: How to build a distributed engineering team effectively
Five (5) keys to help you land your remote tech job
Demonstrate your technical expertise
Remote tech jobs are often filled by people who can demonstrate their technical expertise. If you want to be a successful candidate, make sure your resume and cover letter highlight your abilities in this field. Be sure to list any relevant technical credentials you may have also, as well as the specific technologies you're familiar with.

You should also emphasize your experience in troubleshooting, resolving technical issues and strong communication skills. Since many remote tech jobs require working with others remotely, make sure you showcase your ability to communicate effectively in your resume and cover letter. This will help you stand out from the competition and increase your chances of being offered the job.
Build a strong online presence
Employers frequently google potential workers, so having a professional social presence is essential. This includes a well-developed LinkedIn profile as well as a personal website or blog if you have one. Ensure that your online presence is consistent and that it highlights your skills and interests.

You can also find helpful information on websites like Stack Overflow and Reddit, and connect with other remote tech workers. These websites are populated by active members of the tech community who are always willing to share their insights and advice.
Also Read: How to Effectively Onboard Remote Developers
Get involved in the tech community
Networking is key to any job search, and networking for remote tech jobs is no different. Use technology to connect with potential employers and colleagues in your field. Attending tech events, joining online forums, or networking with other professionals on social media are all methods to get involved in the tech community. Participating in the community allows you to learn more about the industry, meet new people, and improve your skills.
Stay up to date with technology trends
Because the technology industry is constantly changing, it's critical to keep up with the latest trends and technologies. Subscribing to tech blogs and newsletters, attending tech events, and following relevant hashtags on social media are all good places to start. This will allow you to stay up to date on the latest industry news and developments.

Notably, employers often seek candidates who are up to date on the latest technological trends. Make it a point to stay up to date on the current developments in your field so that you can impress future employers.
Also Read: Digital workforce Outsourcing vs Outstaffing, which is right for you?
Have a positive attitude and be willing to work hard
Having a positive attitude and being willing to work hard is essential to getting a remote tech job and staying successful on the job. This includes being available when needed, working long hours when needed, and being patient when not performing at your best. A positive attitude and being willing to work hard are the first things that employers notice.
This article highlighted five keys that will help you land your next remote tech job. You can improve your chances of being selected for a job that fits your lifestyle and skill set by following these tips.